Lab Manager Food Ingredients (m/f/d)
Voll/Teilzeit
Publiziert: 07.09.2023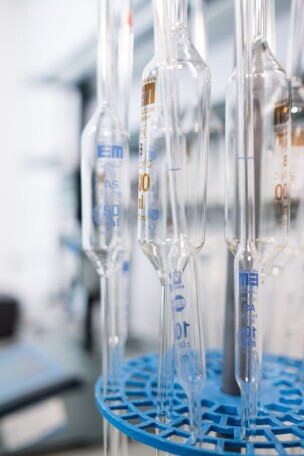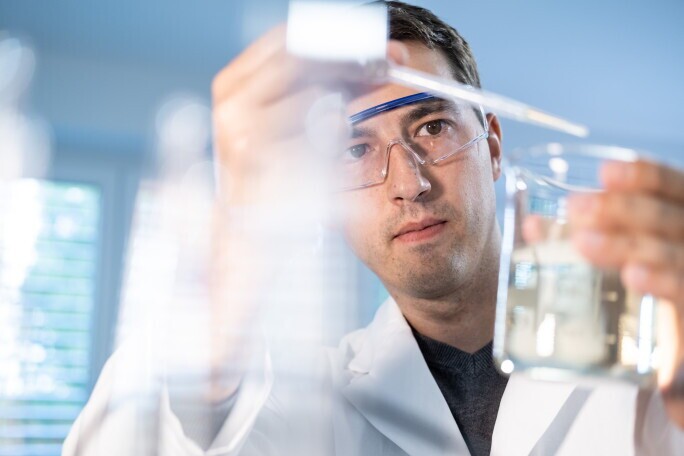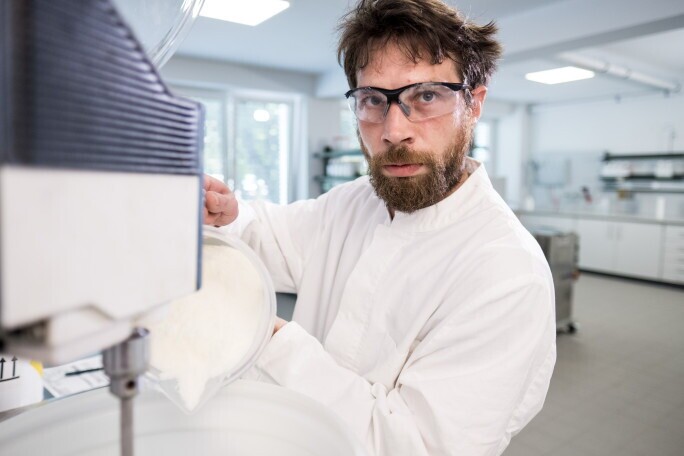 We are looking for People with #Qarakter!
Unlocking Innovation: Join the OQEMA Lab in Cologne!

Are you a highly skilled professional in the field of chemistry, natural sciences, or food technology with a passion for innovation in the Food Industry?
In this role, you will lead a diverse team in a multicultural environment, collaborating to develop cutting-edge formulations that meet the industry's evolving demands.

Welcome to the OQEMA Lab, where innovation thrives and the future is shaped. We're seeking passionate individuals who share our mission: to push the boundaries of science and revolutionize the food industry with groundbreaking solutions. If you bring a passion for chemistry, technical expertise, and a collaborative spirit, you've found your home.

Dive into a world of opportunities and apply now for an exciting position at OQEMA Lab in Cologne as: 
 
Lab Manager Food Ingredients (m/f/d)
Full-Time / Cologne / Permanent Contract 

 
Your impact within the OQEMA Group
As the Lab Manager - Food Ingredients, your role encompasses a range of pivotal tasks that drive innovation and growth within our organization:   
Formulation Development: Spearhead the development of frame formulations and perform rigorous performance tests in response to customer, principal, or internal requests. Your expertise will be instrumental in creating cutting-edge solutions. 
Documentation and Reporting: Maintain meticulous records of your experiments and findings using Salesforce (CRM). Your documentation ensures that insights are readily available for decision-makers. 
Performance Optimization: Monitor and achieve key performance indicators (KPIs), including return on investment (ROI), to ensure the laboratory operates efficiently and cost-effectively. 
Collaborative Leadership: Coordinate pan-European laboratory activities within the OQEMA Group, fostering collaboration with external labs when necessary. Your leadership extends beyond our walls. 
Commercial Support: Provide invaluable support to the commercial team during joint customer and principal meetings, leveraging your technical expertise to identify opportunities and forge strong relationships. 
Knowledge Transfer: Play a pivotal role in expanding the activities of our Solutions division, facilitating the transfer of knowledge and expertise within the OQEMA Group. 
Technical Expertise: Assist the Sales team, Product Management, Global Product Manager (GPM), and Segment Director by addressing technical inquiries, leveraging your deep knowledge of food ingredients. 
Effective Team Leadership: Build, lead, and manage your team with a focus on efficiency, collaboration, and innovation. Your leadership will inspire the team to excel in their roles and contribute to our shared success. 
What we are looking for
To thrive in the role of Lab Manager - Food Ingredients at OQEMA, we seek individuals who possess the following qualifications and attributes: 
Educational Background: A Bachelor's degree in Food Technology or Food Chemistry, or a similar training, demonstrating your foundation in the relevant field. 
Professional Experience: A minimum of five years of hands-on experience in application development within the Food Industry. Your track record should showcase your ability to create and innovate. 
Leadership Acumen: Proven experience in team leadership is essential. Your ability to inspire and collaborate with a diverse team in a multicultural environment is crucial to our success. 
Adaptability: Demonstrated agility in adapting to new company procedures and subject matter. In our dynamic environment, your ability to quickly embrace change is invaluable. 
Problem-Solving Skills: Strong problem-solving abilities and a structured, analytical approach to work are highly desirable. You'll be tasked with overcoming complex challenges. 
Technical Proficiency: Proficiency in Microsoft standard applications is expected to facilitate effective communication and documentation. 
Language Skills: Fluent in English is a must, and knowledge of German and other languages is a valuable asset, enhancing your ability to collaborate across our global organization. 
If you embody these qualifications and are ready to make a significant impact in a dynamic and innovative environment, we encourage you to apply for the role of Lab Manager - Food Ingredients at OQEMA. 
The #OQEMAfamily Benefits
A 38.5-hour workweek, 30 days of annual leave, and a permanent employment contract in a rapidly growing company with a secure future outlook
Responsibilities in a dynamic, internationally operating environment with a lot of room for creativity
A unique workplace in Cologne with modern labs, featuring modern office spaces and high-quality equipment
Modern IT equipment with your own laptop and smartphone.
A family-like work atmosphere with dedicated colleagues, open doors, and short decision-making processes
Daily complimentary cold and hot beverages as well as fresh fruit
Internal training opportunities that allow you to develop personally and professionally
Sounds interesting?
Join our journey of innovation at OQEMA Lab and shape the future of the food industry. If you're ready to take on this exciting challenge and contribute your skills in a dynamic, innovative environment, we look forward to welcoming you to our team. Apply now and let's redefine the world of food technology together.
Then we look forward to receiving your application through our job portal (no registration or login required)!
Any questions, please feel free to contact:
Caroline Laugomer
caroline.laugomer@oqema.com
Caroline Laugomer
Group Manager Talent Acquisition & Development